At Cherry & White, we work directly with customers to provide fully comprehensive security & monitoring solutions for networks of varying protocols. Our team of technical consultants and engineers are on hand to explore how you can keep your network visible and secure.
TKH
Modern technology installed in unmanned locations depends much more on environmental factors than ever before. The TKH ApolloN is specially designed to detect and monitor environmental factors within critical infrastructure and provides a complete solution with the ASM Suite Software enabling remote management. Early identification of changes is essential to reduce the risk of loss or failure.
The 19" or ETSI rack-mountable ApoloN chassis provides non-stop, 24/7 security and monitoring. It offers plug-and-play sensors for a variety of variables including Access Control, Intrusion Detection and Environmental Monitoring (such as temperature, shock, water leakage, fire and humidity).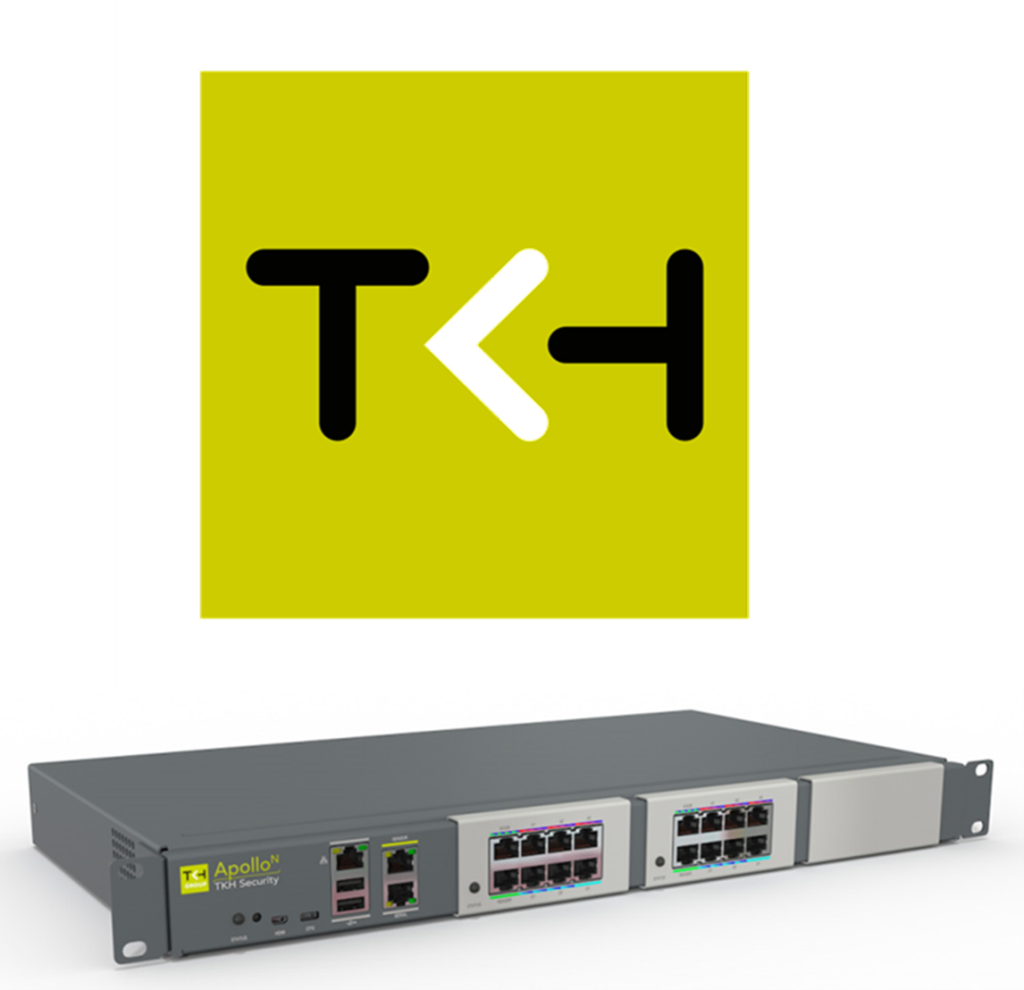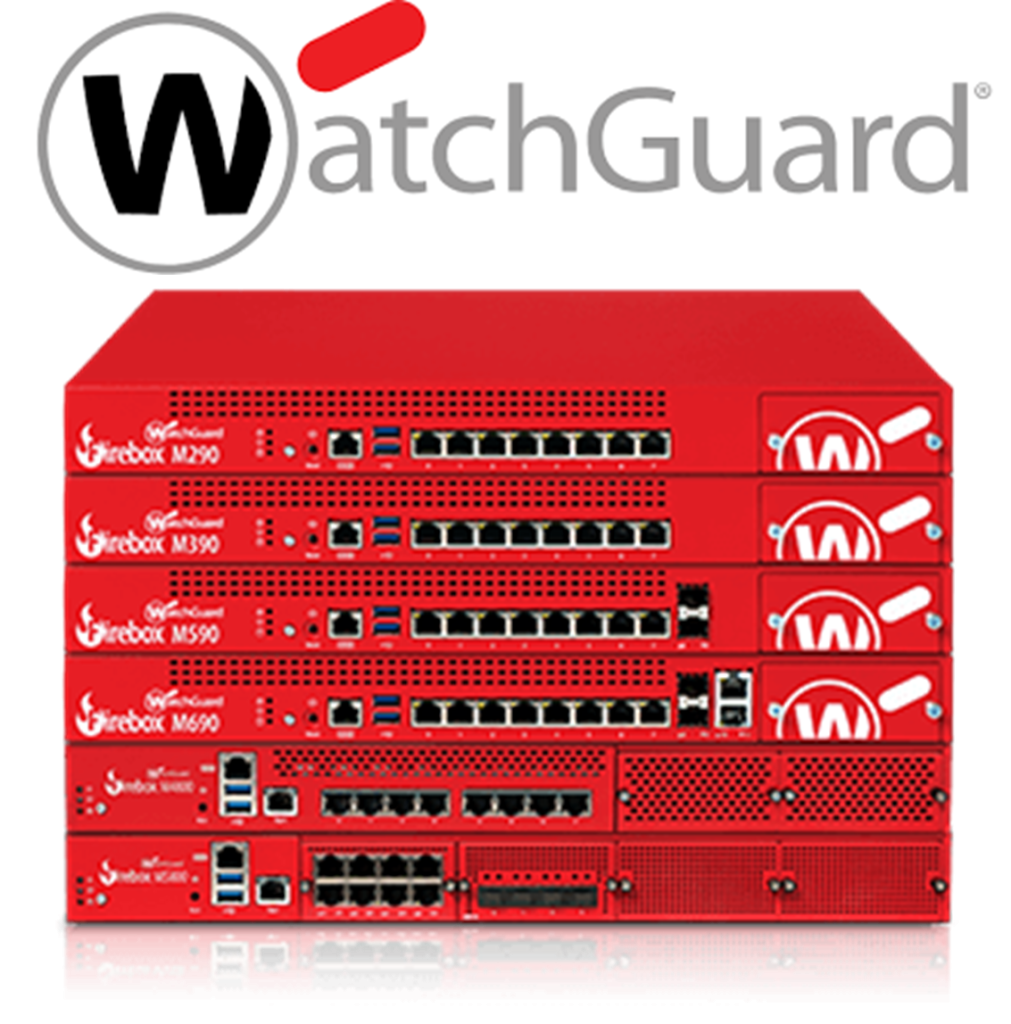 Watchguard
WatchGuard provides a comprehensive lineup of next-generation firewall or unified threat manager appliances to meet a wide range of needs. A single version of WatchGuard Fireware® OS runs on all appliances with WatchGuard's award-winning threat visibility platform, Dimension, coming standard on every appliance.
Suitable for the widest range of networks the M290 and M390 offer a cost-effective yet feature-rich solution with up to 18 Gbps firewall throughput whilst providing an option for either 4 x 1 Gb copper, 4 x SFP, 2 x SFP+, or 4 x 1/2.5/5 Gb multispeed ports ensuring flexibility to adapt as the network evolves. The firewalls feature enterprise-grade prevention, detection, correlation and response from the perimeter to the endpoint with the Total Security Suite. 
With firewall throughput of up to 87 Gbps and UTM throughput of up to 11.3 Gbps, the Firebox® M4800 and M5800 are some of the fastest Firebox appliances ever. This level of performance, paired with powerful security, flexible high-port density, and affordability makes these the ideal solutions for distributed, hub-and-spoke type deployment scenarios, perfect for the largest-scale FTTx installations. 
OpenOLT
Customised for GPON and XGS-PON the OpenOLT platform enables for management and operation of a multivendor network through one easy-to-use platform. Accessible from any device the platform is accessible when you need it most allowing you to offer support from anywhere.
The platform has a plethora of features all unified into a single multivendor API, such as the ability to view the status of devices paired and other inventory on your network making mass firmware updates a breeze. You also gain access to a range of end-user troubleshooting tools allowing you to understand what is happening on a customer's premise without the need for a site visit.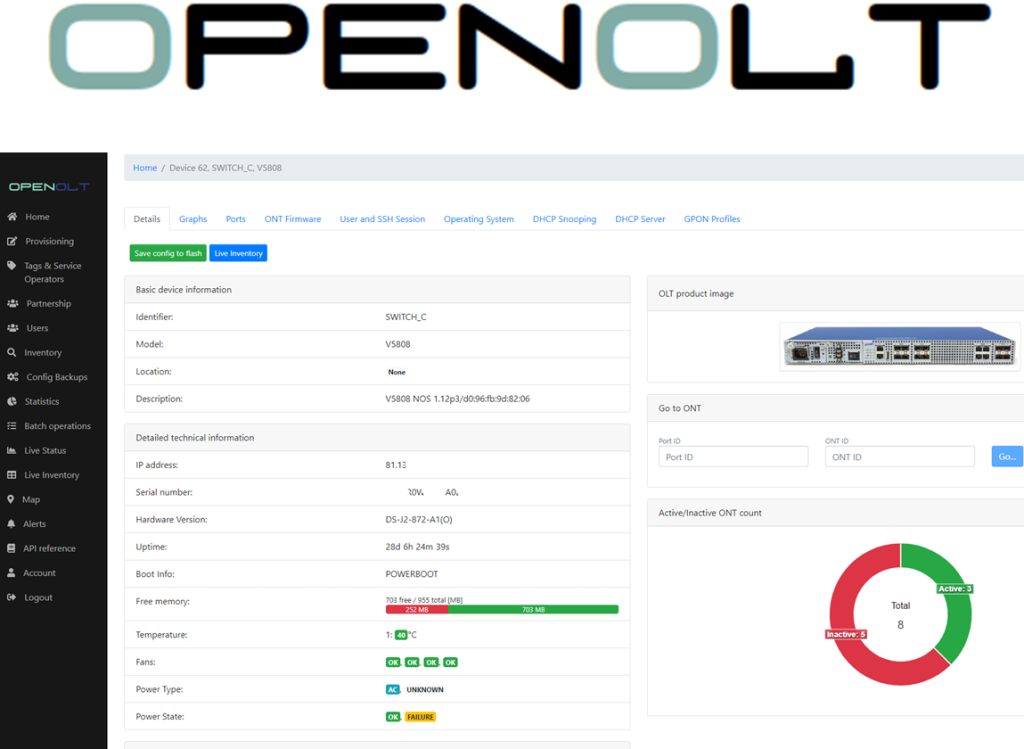 Our Services
Make the most of a management platform through the use of our in-house service portfolio…
Technical support 8/5 or 24/7 365
We offer a range of support contracts to suit your business needs. Ensuring our team of technical consultants and engineers are available when you need them most. Our in-house lab facility is also available to replicate faults and test resolutions, reducing your network downtime.
Our UK-based NOC is available 24/7 to manage, monitor and support your network.
Don't have the infrastructure to host your own management system? We can offer various packages to host your platform either on our own premises or in the cloud.

Enquire about our
Security & Monitoring Solutions
Contact us