Cherry & White Announces Strategic Partnership with Nokia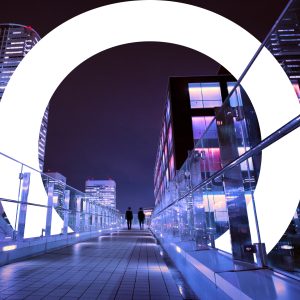 Cherry & White is excited to announce a significant new partnership agreement with a B2B technology innovation leader, Nokia. This collaboration signifies a merger of strengths, a shared vision for the future, and the promise of bringing unparalleled products and solutions to our valued enterprise customers.
"Teaming up with Nokia underscores our commitment to continuously enhance our offerings and provide our clients with the best in the industry. We believe that by combining our unique strengths and expertise, we are poised to make a meaningful impact in the telecommunication industry", said Steve Slim, Managing Director at Cherry & White.
For decades, Nokia has stood as a beacon of reliability, innovation, and progress in the communications technology world. This partnership is an opportunity for Cherry & White to tap into Nokia's rich legacy, while also offering Nokia the chance to leverage our turnkey solutions and services for mutual growth. Cherry & White will provide Nokia Optical LAN, Radio Access, IP/MPLS and other state-of-the-art communications technologies across enterprises such as data centres, military and defense, and ISPs among others.
Key Highlights of the Partnership:
 Innovative Solutions: Leveraging Cherry & White's expertise in mission-critical networks and Nokia's state-of-the-art technology, enterprise customers across industries can anticipate pioneering solutions tailored to their needs.
 Sustainability Focus: Recognizing the need for sustainable solutions in our rapidly changing world, Cherry & White and Nokia are committed to introducing environmentally friendly technologies and practices.
 Enhanced Customer Experience: Clients will benefit from the best of both worlds – Cherry & White's distinguished design and support services and Nokia's leading-edge digital transformation solutions.
Ongoing Support: Ongoing product support is key to the success of any business-critical network. Our flexible offering of support and professional services will be key to the successful rollout of Nokia's solutions with our enterprise customers.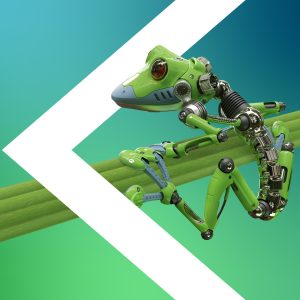 Stephane Haulbert, Nokia Partner Business Leader in Europe said, "We are excited to partner with Cherry & White in the UK. Our partnership will help digitally transform enterprises and enable mission-critical operations with state-of-the-art technology and leading-edge, sustainable, innovative services and support across a wide range of industries."
Nokia has deployed mission-critical networks to more than 2,600 leading enterprise customers in the transportation, energy, large enterprise, manufacturing, webscale and public sector segments around the globe. We have also extended our expertise to more than 635 private wireless customers worldwide and have been cited as the leading provider of private industrial grade wireless networking worldwide by numerous industry analysts.
About Cherry & White
Cherry & White is a leading international provider of advanced Telecommunications solutions for mission and business critical networks. With deep roots in critical infrastructure, we have developed a reputation in the industry for our "Can do" vision as well as a professional and dependable level of service.
About Nokia
At Nokia, we create technology that helps the world act together.
As a B2B technology innovation leader, we are pioneering networks that sense, think and act by leveraging our work across mobile, fixed and cloud networks. In addition, we create value with intellectual property and long-term research, led by the award-winning Nokia Bell Labs.
Service providers, enterprises and partners worldwide trust Nokia to deliver secure, reliable and sustainable networks today – and work with us to create the digital services and applications of the future.
Nokia media inquiries:
Nokia Communications, Corporate
Email: Press.Services@nokia.com
Follow Nokia on social media
LinkedIn Twitter Instagram Facebook YouTube
News
Secure Wireless Connectivity For Digital Communications
We were delighted to provide the communications technology that will continue to support fast, resilient and secure wireless connectivity for digital communications across UK Power Networks regions, while enabling Britain's biggest network operator to prepare for future.
10/11/2022
Read more
News
Teaming Up with eero
Cherry & White Teams Up with eero to Enhance Internet Connectivity Solutions for ISPs, Businesses, and Communities.
18/09/2023
Read more