At Cherry & White, we work with a wide range of ISP's to provide fully comprehensive end-to-end solutions for FTTx networks. From design to deployment we support protocols across the whole PON spectrum. We work directly with OEMs to ensure that stock is available to meet your deployment goals.
What is PON?
Passive Optical Networking is a cost-effective last-mile technology to bring your customers high-speed fibre broadband. As PON is point-to-multipoint you are able to split one line up to 128 times with GPON and 256 times with XGS-PON thus comprising of little active equipment compared to traditional copper networking, GPON and XGS-PON can help keep costs low, reliability high and customers happy. 
OLT's
The Optical Line Terminal sits at the head end of your network GPON asynchronously provides each line with up to 2.5Gbps down and 1.25Gbps up and XGS-PON synchronously provides each line up to 10Gbs. Through our mature partnerships with industry-leading vendors such as Nokia, DZS and Datacom we can always find the solution that conforms best to your requirements; from an 8-port pizza box to 14U scalable chassis. All our solutions are tested in-house so we can be confident of seamless integration.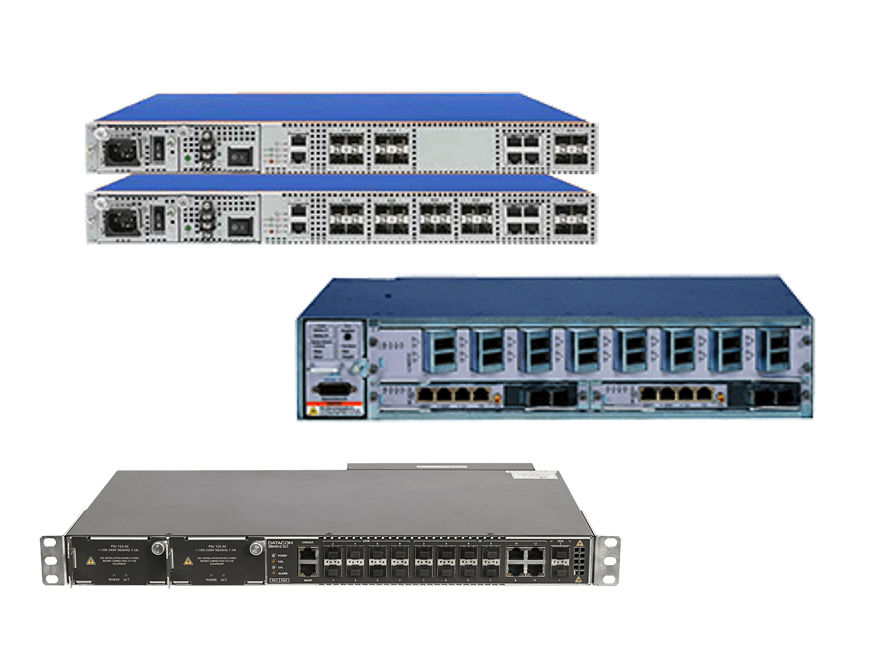 OLT's we hold stock for...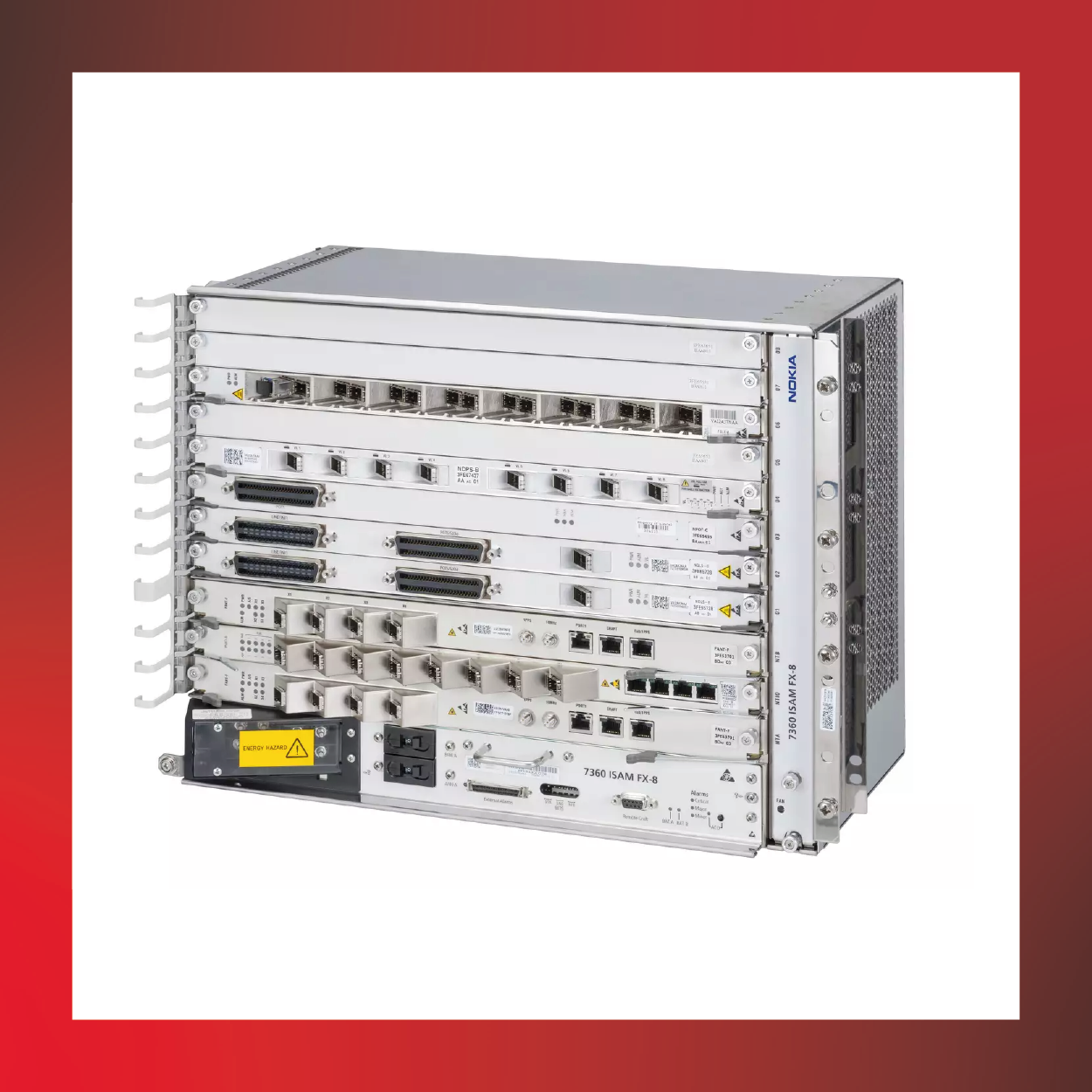 Nokia FX 4 / 8 / 16
Nokia FX 4 / 8 / 16
The Nokia 7360 Intelligent Services Access Manager (ISAM) FX is a high capacity access node designed to simultaneously support Gigabit Passive Optical Network (GPON) and next generation PON technologies.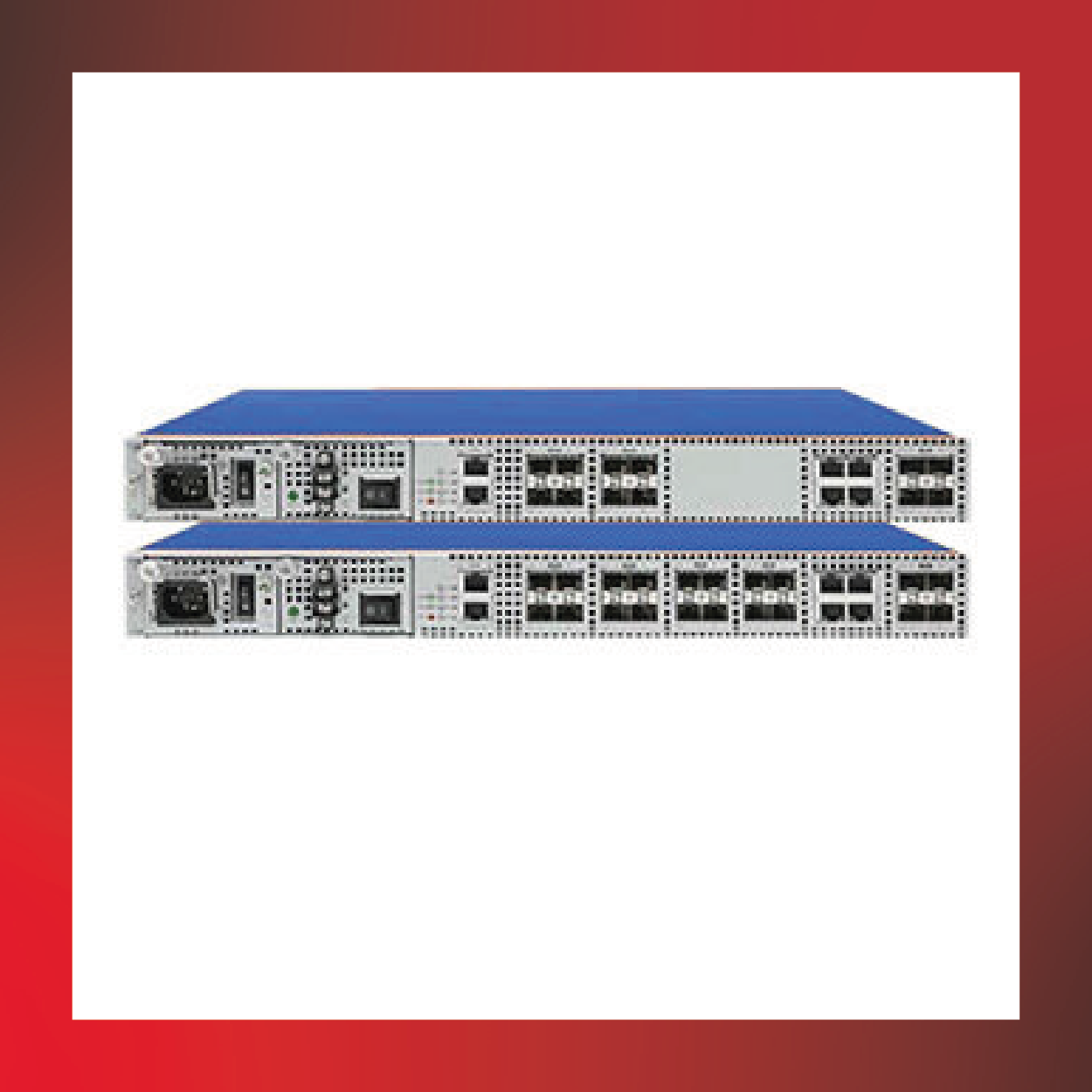 DZS V5808 / V5816
DZS V5808 / V5816
The V5808/V58016 is a compact GPON OLT system with eight/sixteen GPON ports, four 1G / 10GBase-R ports for uplinks, and four 1000Base-T ports, making it suitable for low-density and FTTx services at low cost.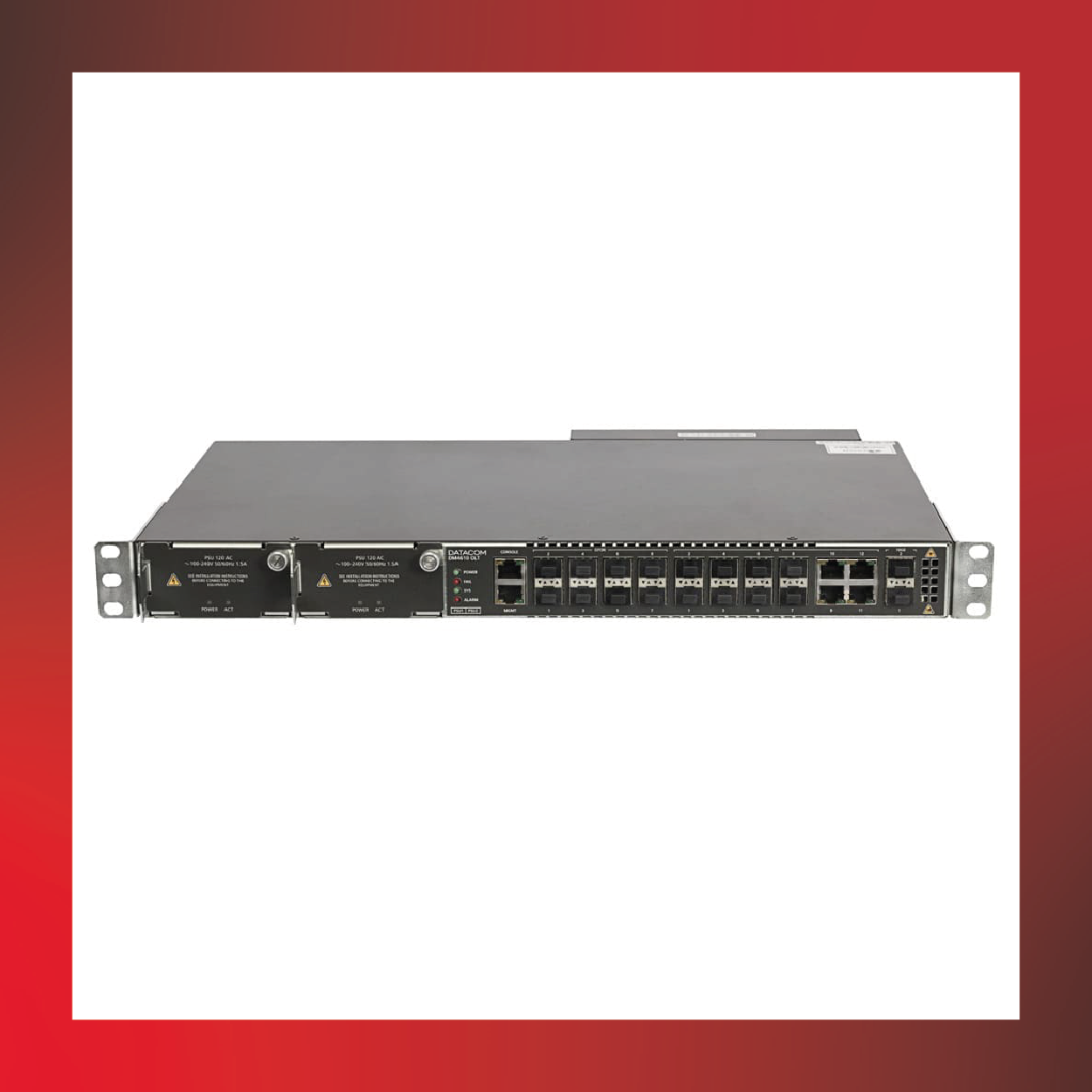 Datacom DM4610
Datacom DM4610
The DM4610 OLT 8GPON is a compact and economical 1U solution for providing FTTx services. It supports 8 x GPON, 12 x 1GE (8 x optical SFP and 4 x RJ45 ) and 2 x 10GE ports using SFP+ connectors.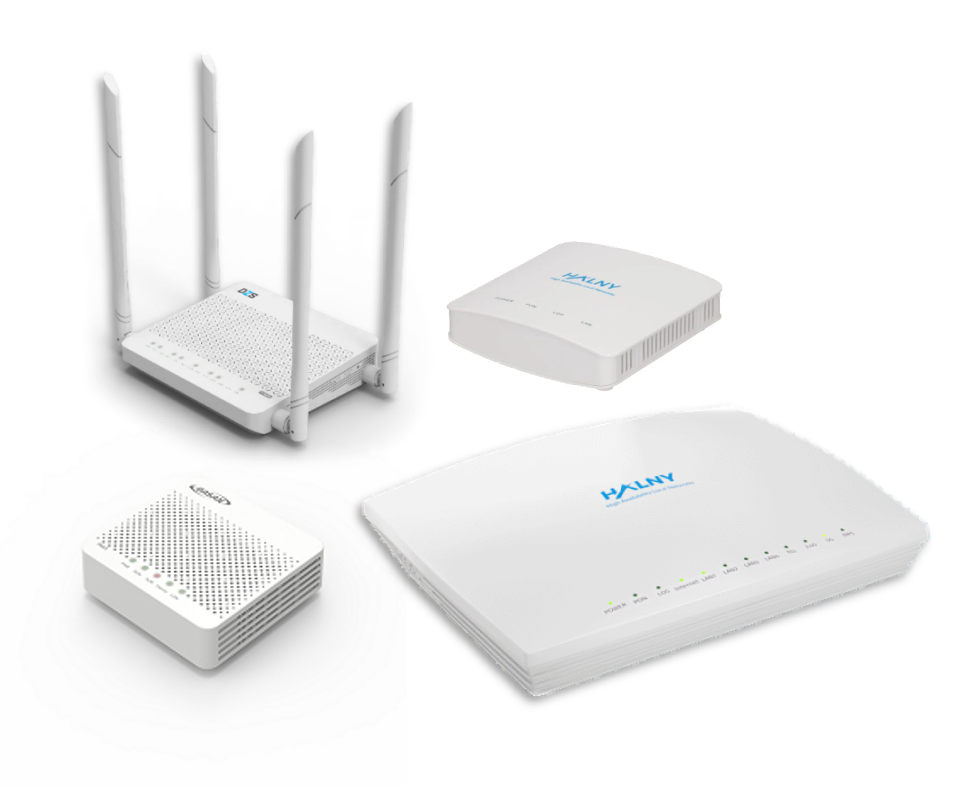 ONU's / ONT's
An Optical Network Unit / Optical Network Terminal lies in the customer premise (residential or commercial). The fibre equivalent to your traditional copper router, it acts as the end user's interface to the internet. A variety of models are available to choose from depending on your preferences (Antennas, form-factor, colour). Partnering with Nokia, DZS and Fibrain, we are able to offer a wide range of solutions suitable for most network requirements.
ONU's / ONT's we hold stock for...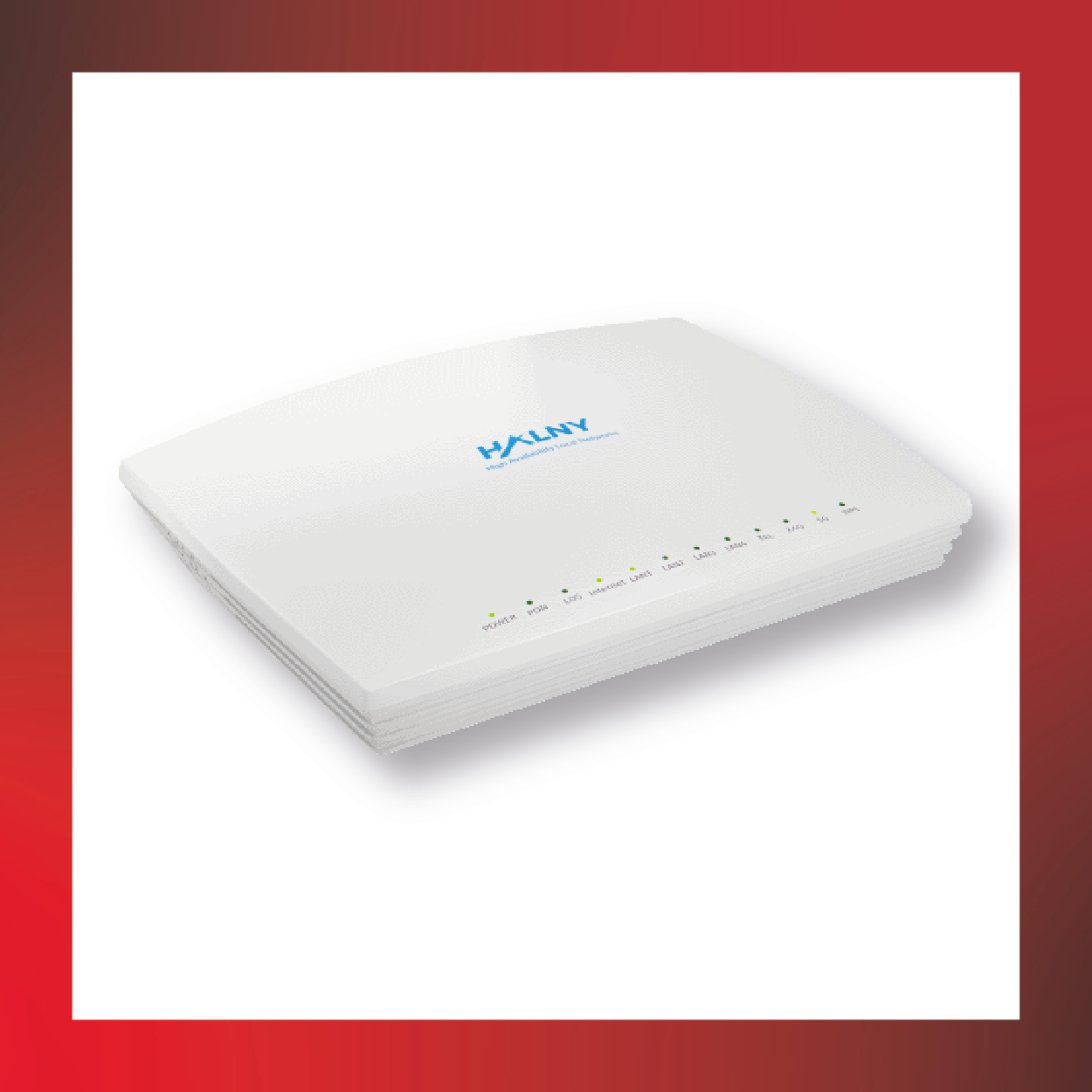 HalNy HL-4GQVS
HalNy HL-4GQVS
HL-4GQVS is a Premium GPON ONT that acts as GPON Home Gateway Unit and is designed to provide affordable access to FTTH networks with super fast WiFi up to 1733Mbps over 5Ghz 802.11ac wave2. This GPON ONT supports controller role for EasyMesh standard.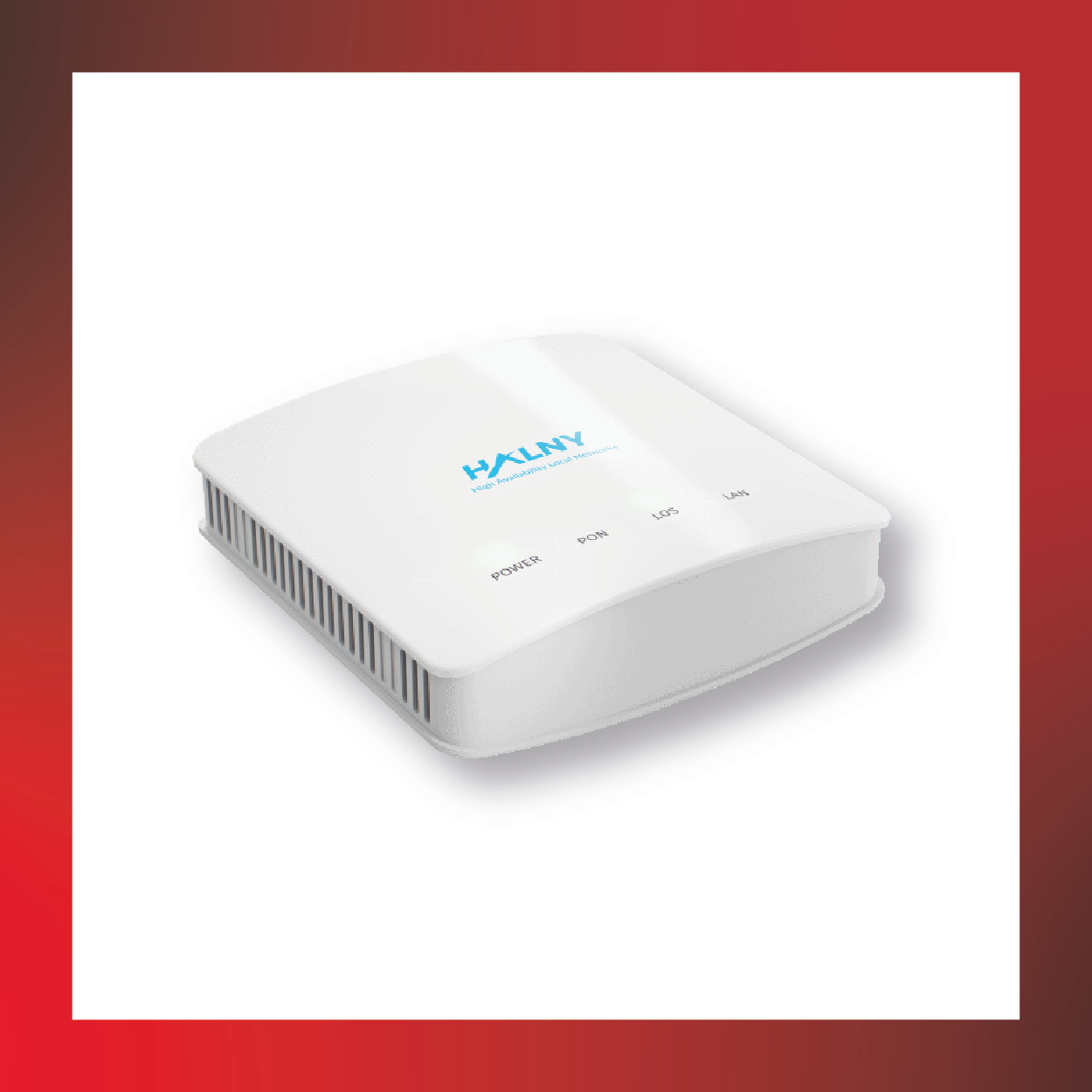 HalNy HL-1GE
HalNy HL-1GE
HL-1GE HL-1GE GPON is a single-port ONU/ONT equipped with one gigabit RJ45 port and one optical SC/APC B+ port. It can work both as a typical Bridge (SFU) as well as a Router (HGU) with NAT function.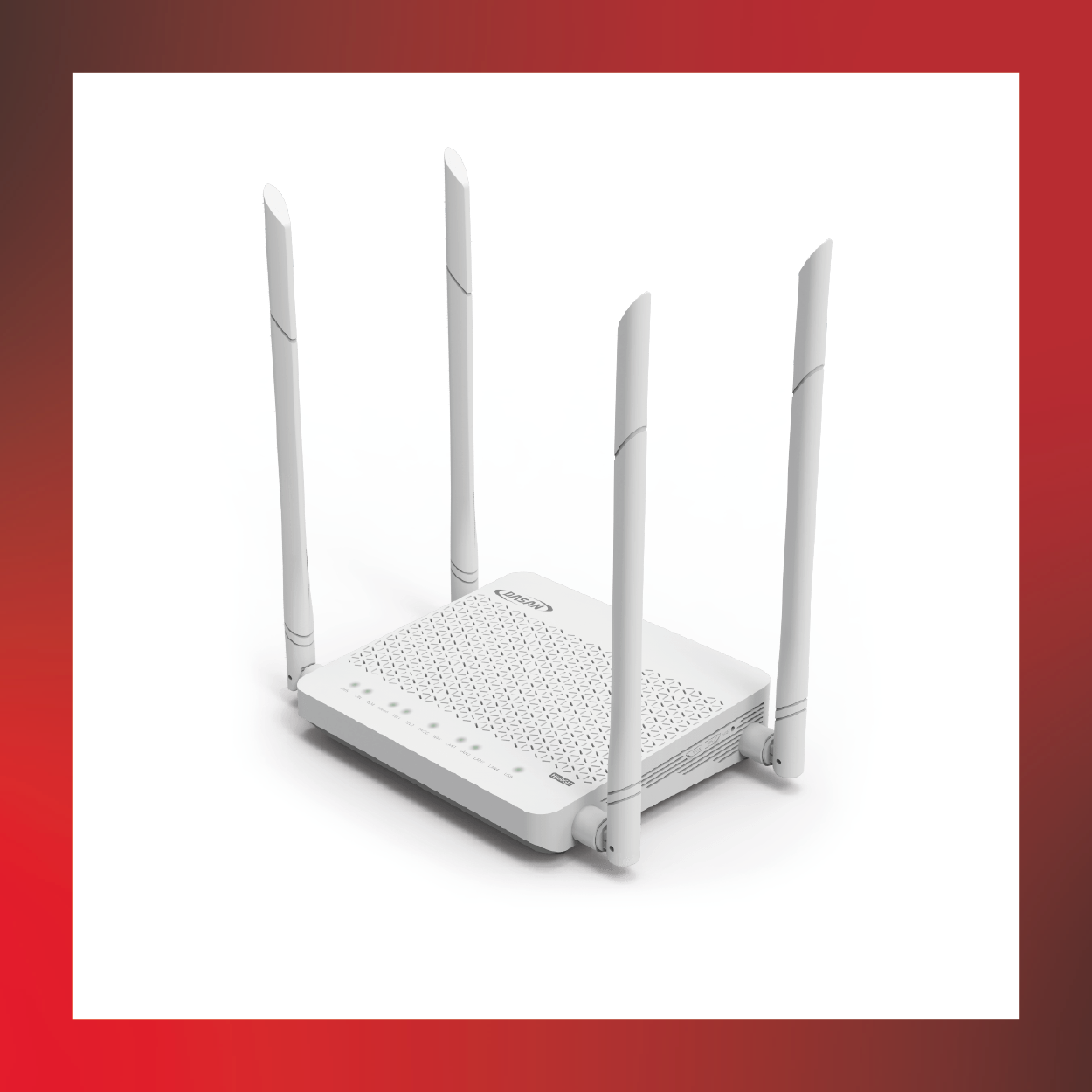 DZS H660GM
DZS H660GM
The GPON ONT H660GM incorporates interoperability, key customers' specific requirements and cost-efficiency. The H660GM provides one GPON uplink port plus four Gigabit Ethernet (10/100/1000Base-T) ports, 11b/g/n, 11ac wireless interface, one USB port and one FXS voice port.
Our Services
We offer a wide range of FTTx services such as…
Network design including BoM generation
As part of our end-to-end offering, we can save you time and money in the design of your infrastructure. Utilising Comsof, the world's most used and trusted tool, one of our qualified engineers can design and optimise your network for you. With a BoM generated with every design, we can quote for passive and active equipment all at once.
Due to the modular ability of our street cabinet offering, we work closely with customers to design and prebuild to your exact specifications. Our in-house staging facility enables you to take delivery of cabinets fully built and ready for fibre to be connected. Removing engineering hours required in the field.
Our UK-based NOC is available 24/7 to manage, monitor and support your network.
Optimise your network rollout by utilising our electrical staging facility. Either build upon our standard design or let us engineer you one from scratch. With options available for requirements such as DC and AC equipment, battery backup systems and much more. This system can then be built into your cabinet pre-delivery ready for connection by your DNO.
Technical support 8/5 or 24/7 365
We offer a range of support contracts to suit your business needs. Ensuring our team of technical consultants and engineers are available when you need them most. Our in-house lab facility is also available to replicate faults and test resolutions, reducing your network downtime. 
News Posts
Partnering With Nokia
Cherry & White Announces Strategic Partnership with Nokia  Cherry & White is excited to announce a significant new partnership agreement with a B2B technology innovation leader, Nokia. This collaboration signifies a merger of strengths, a shared vision for the future, and the promise of bringing unparalleled products and solutions to our valued enterprise customers. "Teaming up with Nokia underscores our
17/08/2023
Read more
News Posts
PON (Passive Optical Network)
23/08/2022
Read more